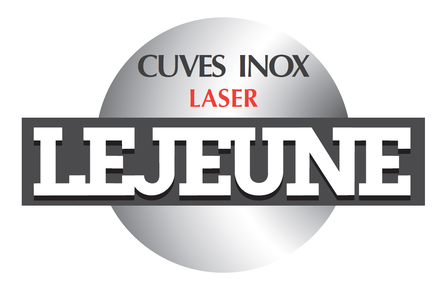 In 1968, after 16 years in Africa working in the petrol industry,
Pierre Lejeune
founded a small mechanic and service company. His son, Patrick , joined and together they developed a stainless steel expertise in the milk industry. The first tanks that were manufactured specifically for wine in 1975 seduced their neighbors from St Emilion. Since then, the firm developed into a major innovator as well as supplier, manufacturer and winery designer.
Nowadays the St-Emilion family-run company employs 40 people with a production floor base of 8 000 m2 and can manufacture tanks ranging from 300 to 10 000 litres.
The high quality and consistency of Lejeune advisory skills and its stainless-steel products have resulted in the company continuing leading the way in design and development for the wine industry. Lejeune's innovative tanks are on display worldwide in prestigious wineries such as Angelus, Beausejour-Becot, Beychevelle, Brown, Canon, Cantenac, Carbonnieux, Figeac, Lagrange, Latour, Margaux, Rauzan-Segla in France, Vineyard 29, Bergman, Brand, A. Morell, Behrens & Hitchcock, Frio Vineyards, Pott wines, Cliff Lede, Flanagan, L'Aventure, Benom Wines, Clos Solene, Terre et Sang, Aaron Wines, Martin Estate, Kukkula, Marciano, Dana Estate, RDV, Stone Tower, Early Mountain in the USA, Pingus in Spain, Villa Saletta, Tenuta di Acerno in Italy etc…
For more information, please refer to Lejeune's website:
www.cuveslejeune.fr/