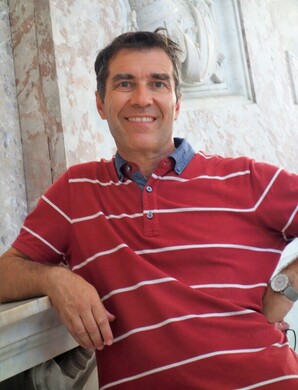 Jérôme Aubin

Prior to running Artisan Barrels & Tanks' owner,

Jerome Aubin

, set up and managed the American subsidiary of a major French cooperage from the Cognac Region of France; there he learned in France and in California the barrel trade from coopers and winemakers. His formal training includes a Bachelor of Arts in International Trade from the "Ecole Supérieure de Gestion" in Paris, France and a Master of Strategic Management for Medium-sized Firms from the University of Reims in the region of Champagne, France.

To further his education in winemaking and viticulture, he attended several classes at Santa Rosa Junior College and took part on several crushes in Napa and Sonoma with winemakers and consultants. Since 2001, he has been producing his own label, Aubin Cellars making at various times Pinot Noir and Chardonnay from cool climate vineyards of California and the Pacific Northwest (Russian River, Alexander Valley, and Willamette Valley).

​

​Jerome Aubin's

​main duties are General management and business development but he also looks after an existing pool of key clients in the wine producing regions of Napa, Sonoma, Mendocino, Oregon and Southern California.

---

​Phillip Taratko

Pacific NW, Canada, East Coast, Greater Northern California

Phillip joined the team at Artisan Barrels & Tanks at the end of 2021. Prior to this, his experience was in winemaking in Oregon and New Zealand. Phillip has extensive experience in the wine cellar as well as out in the vineyard. He has worked as Associate winemaker, Cellar Master, and Vineyard Technician at a several reputable wineries and vineyards.

His education was split between the University of Oregon, and Université Lyon 3 Jean Moulin in Lyon, France. His degree focused on business management, romance languages, and comparative literature. Phillip has also completed sommelier certifications, and has much experience in hosting wine tastings.
​
Phillip's main sales territories are Northern California, the Pacific North West, Canada, and the East coast of the United States.

| | |
| --- | --- |
| Tina Milliken | Nicole Merciari |

Office Manager
​

Logistics Manager

Tina Milliken

our office manager is responsible for running our Oakland hills office and all facets of the business including accounting, barrels sales support, and wine sales.

Nicole Merciari our logistics manager also assists with barrels sales support and marketing. She works very closely with Tina Milliken in our Oakland Hills office.
​
Artisan Barrels is the exclusive US Representative for
Tonnellerie Rousseau
of Burgundy and
Artisan Barrels Selection
of France, Hungary & USA. We are also the
exclusive US Representative of
concrete tank manufacturer
Nomblot
of Burgundy and stainless steel tanks manufacturer
Lejeune
of Bordeaux.
We specialize in providing North American wineries with premium oak barrels, tanks, casks, puncheons, small barrels hand-crafted in France, Hungary, and the US by Artisan coopers; and with boutique concrete and stainless steel tank manufacturers in France. We strive to offer personalized service to winemakers through one-on-one barrel tasting, evaluation and consultation. All of our barrels are guaranteed for one year and our local coopers perform repairs and maintenance tasks in a timely manner. Our concrete tanks are guaranteed for 5 years (2 years on fittings), our stainless steel tanks are guaranteed for 2 years and our French oak tanks & casks are guaranteed for 2 years.
​
Emphasizing service and a dedication to better wine ageing, Artisan Barrels strives to provide the highest quality oak, concrete and stainless steel tanks, and fine oak barrels: all reflecting an "artisanal" philosophy and approach.